Santa Ana CEREC Crowns
CEREC Crowns offer numerous benefits that patients will find valuable, including minimal sensitivity, natural-looking esthetics, and the ability to retain bone tissue. Get your perfectly fitted filling in one visit with CEREC. For more information,

call us

or

schedule an appointment

online.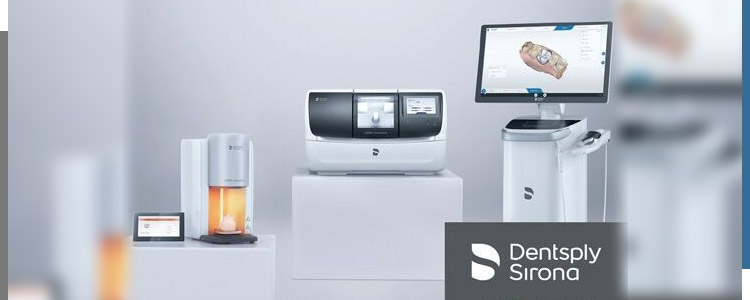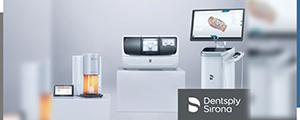 Table of Contents:
What is CEREC Primescan?
How does it works?
Why CEREC?
The CEREC crowns are an innovative type of dental crown. CEREC crowns are the newest way to improve the appearance of your smile. They may be ideal for you if you don't want your dentist to spend a lot of time preparing your teeth for a more traditional crown or if you don't have enough teeth remaining for a full-coverage crown. The CEREC crown system can produce beautiful, natural-looking results that blend with your other teeth, fit perfectly and feel comfortable.
CEREC crowns are incredible for patients who want natural-looking results without the hassle and sensitivity of traditional dental crown and bridge procedures. What are CEREC crowns, and what can they do for you? Contact Bay Dental Family Dentistry and Orthodontics to find out more!
In the field of dentistry, technology has become a huge player in providing comprehensive dental care in the area of California. We are excited to offer some of the latest modalities to ensure better diagnostics and treatment of common dental concerns. In addition to offering digital x-rays and intraoral cameras, our team also provides digital impressions and same-day restorations using the CEREC Primescan intraoral dental scanner.
What is CEREC Prime scan?

CEREC primes can, or CEREC scanning is a revolutionary method of taking impressions with CEREC. It's a fast, easy way to get accurate impressions for CEREC crowns and bridges in just one visit.

CEREC scanning uses a unique camera system that takes pictures of your mouth and turns them into 3-D computer models. These models are used to prepare your restoration without needing multiple appointments. With CEREC scanning, you can have an impression made in one visit that would usually take two or more visits to accomplish. 

CEREC Primescan is the ability to use digital dentistry to create dental impressions and restorations that fit with precision over a prepared tooth and do so while patients wait. Same-day dentistry is not available at all practices in the community. With the CEREC Primescan dental scanner, the dentist can take digital impressions of the teeth and use them to create same-day restorations including:

• Dental bridges
• Dental veneers
• Dental crowns

This technology uses a specialized camera that scans the patient's mouth while they sit comfortably in the dental chair. Then, the scanned images are sent either sent to a lab; or to our CAD/CAM computer software  Once in the software we can design, and with our CEREC machine we can mill dental restorations out of blocks of porcelain right in the dental office. In doing this, we can provide restorations that used to take weeks to complete from start to finish for our patients in one visit. Other dental practices that do not use CEREC technology require patients to have multiple appointments and deal with temporary restorations in the meantime.

When you visit the dentist, you'll be given a small container to keep in your mouth so the dental technician can take clear pictures of your teeth. The process takes about 10 minutes. The images allow highly skilled technicians to create a model of your tooth structure using the information provided by the photos.
How does it works?

Four simple steps to your new tooth:

Step 1. Imaging
We capture an image of your tooth with a digital scanner.

Step 2. 3D Modeling
A 3D model of your teeth and your new restoration is created on the computer.

Step 3. Fabrication
The restoration is then fabricated from a ceramic block on our milling machine, right in our office.

Step 4. Placement
The dentist places the custom-fit restoration a short time later, during the same visit.
Why CEREC?

CEREC (CERamic REConstruction) is the name of a dental technology that allows for the same-day crown procedure. This means that your dentist can take an impression of your tooth, send it to a lab and have the crown back in your mouth in one day. No temporaries, no additional appointments needed!

One of the most frequently asked questions we get is, "Why should I have CEREC crowns instead of a traditional porcelain crown?"

The short answer? Because they're better.

A traditional porcelain crown is made by taking an impression of the tooth and sending it to a lab. The lab then makes a custom-fitted shell that fits over the tooth, and then a technician glues the veneer onto the tooth in the laboratory.

CEREC restorations are just as strong, durable, and beautiful as those made in a dental laboratory but take a fraction of the time to complete. This makes it easier than ever for patients to get dental work completed as needed.

CEREC is different. It's a one-day procedure using 3D technology that takes an impression and creates your restoration right in the dental office.

CEREC restorations are more natural-looking than porcelain restorations because CEREC uses less material. Instead of a piece of porcelain that's bonded onto your teeth, CEREC uses a high-strength composite resin material that becomes part of your teeth. And unlike porcelain, which can chip or break if you bite into something hard or chew ice, CEREC is much stronger than your natural teeth and can withstand the pressure.

CEREC Crowns' benefits add up to a beautiful smile with no complications in the long run. If you require a crown, a CEREC crown may be an option for you. Bay Dental Family Dentistry & Orthodontics can help. 

Learn More About CEREC Primescan From Our Team at Bay Dental:

CEREC crowns are custom-designed restorations that utilize three-dimensional imaging technology to produce precise and durable restorations. The CEREC crown process starts with the dentist taking an impression of your tooth, which is then sent to the CEREC milling machine for scanning. The scan is converted into a 3D model, which acts as a guide in shaping the crown. 

CEREC crowns are a great option if you have one or more damaged teeth that need repair. They can also be used in repair situations where other crowns may not be an option, such as bridges, inlays and Onlays. CEREC can provide a natural appearance and feel to your restored tooth. In addition, these crowns are typically less expensive than cast porcelain or gold crowns because they are produced right at the office with no need for a costly dental lab.

At Bay Dental of Santa Ana, California area, patients who are interested in working with a dental practice with the latest technologies are urged to book an appointment with our team today. Call to request a consultation visit with our staff to learn more about CEREC Primescan, digital x-rays, intraoral cameras, and a wide range of other solutions available in our dental practice. We accept new and current patients and families into our office for comprehensive, quality care from our experienced providers.

You Don't Need Dental Insurance to Enjoy Great Dental Care!

APPLY FOR SAVINGS PLAN

CEREC® Patient Marketing Materials
We've created a comprehensive set of integrated marketing materials to help CEREC system practitioners start the conversation with your patients about the exciting advantages of CEREC – or answer questions from patients who ask your staff about it.
 
Understanding that no two practices are the same, we have developed two sets of materials to highlight how you bring One Visit Dentistry for crowns, inlays, veneers, and more to life in your practice, the choice is yours. We serve patients from Santa Ana CA, Orange CA, Anaheim CA, Irvine CA, Garden Grove CA, Westminster CA, Lakewood CA, Costa Mesa CA, and South Coast metro areas.