All-On-4® Dental Implants Specialist in Santa Ana, CA
Smile with confidence again! Learn more about the benefits of All-on-4-dental implants.

Call

our

team of dental professionals

at Bay Dental or visit us online to

book an appointment

today.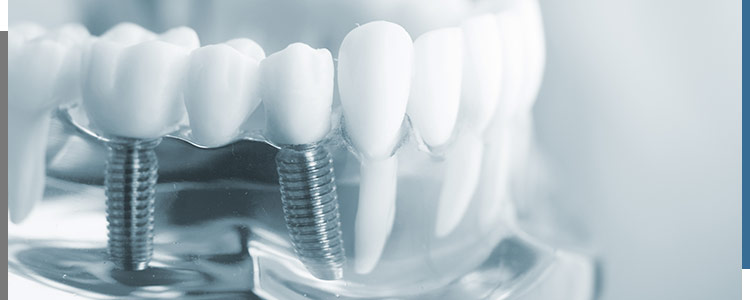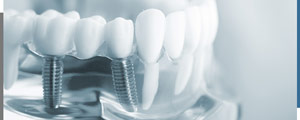 Table of Contents:
What are All-on-4 dental implants?
What is the average cost of All-on-4 dental implants?
How long do All-on-4 dental implants last?
What are All-on-4 dental implants?

All-on-4 dental implants are a recent addition to the ever-expanding world of cosmetic dentistry treatments, aimed at giving customers their best possible smile. With All-on-4 implants, patients are treated to a full set of new, secure teeth with dental implants that span the full arch on either the top or bottom jaw. The name All-on-4 is derived from the procedure, which mounts the full arch of teeth using only 4 dental implant pegs, strategically placed along the jaw to comfortably and securely hold the implant arch into place. The implants will bond to the bone in the jaw, which allows the pressure of the tooth arch to distribute across the four implant posts, giving the necessary stability to secure the teeth permanently in place. With All-on-4 implants, there is no need for bridges, dentures, or any of the glues and powders that go along with removable, temporary prosthetic teeth. All-on-4 implants provide patients with the security and look of natural teeth, without having to worry about them shifting, slipping, or popping out when talking, chewing, or biting into food. Your cosmetic dental specialist will carefully assess and evaluate the structure and density of your jawbone to determine how many implant posts will be needed and where they would be best placed for the most secure attachment. Some patients may require more than 4 posts, depending on the condition of the bone.
What is the average cost of All-on-4 dental implants?

There are many different factors to consider when costing out an All-on-4 dental implant procedure that will affect the final price. Each treatment plan will vary in price, based on the individual patient's needs and the treatment itself. When comparing the price of doing an All-on-4 dental implant to replace all of the teeth in an arch against the price of doing a dental implant on each tooth, the cost of All-on-4 treatment is significantly less overall. However, with All-on-4, you are replacing all of the teeth at one time, as opposed to replacing them on an as-needed basis when doing the teeth individually. Factors to consider that will affect the price are the type and material of the implants and prosthetic teeth, how many teeth are being replaced, and how many implant posts are needed. Factors to also consider in price involve training and experience of the cosmetic dentist and the region or location in which you live. Before starting your treatment, your dentist can give you an accurate quote for the treatment plan so you can make an informed decision. In most cases, All-on-4 dental implants won't be covered by insurance, as they are considered to be a cosmetic procedure, however, you can check with your insurance provider to see if any of the treatment can be covered.
How long do All-on-4 dental implants last?

All-on-4 implants are intended to be a permanent solution to tooth replacement, with the implants being secured into the jawbone and the prosthetic tooth arches being attached in a way that they are secure and stable. With proper care and maintenance, the teeth can last 20 years or longer. Proper care includes treating your implants as if they were natural teeth, ensuring you are brushing and flossing them daily as instructed by your cosmetic dentist. You will also need regular checkups to ensure that the teeth are secured and there are no further issues with your gums or jaw that would compromise the implants or the teeth. Your dentist will let you know how often you should be seeing them for checkups, as well as anything to watch out for that could signify an issue.

At Bay Dental Family Dentistry and Orthodontics, our team can walk you through all of your cosmetic dental options, including All-on-4 dental implants, to make the best decision for you and your dental needs. We serve patients from Santa Ana CA, Lakewood CA, Garden Grove CA, Anaheim CA, Irvine CA, Orange CA, Westminster CA, Costa Mesa CA, and South Coast metro areas.