Porcelain Veneers Questions and Answers
For patients with worn enamel, chips, cracks, staining, uneven spacing, and even minor orthodontic irregularities, porcelain veneers can leave patients with picture-perfect smiles they can be proud of. Visit Bay Dental in Santa Ana, CA today to find out if porcelain veneers are right for you. For more information,

call us

or

schedule an appointment

online.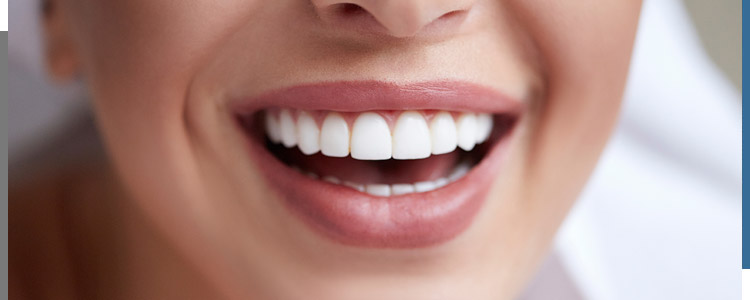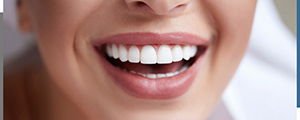 Table of Contents:
What are porcelain veneers?
What are the benefits of porcelain veneers?
How are Veneers Made?
Can Porcelain Veneers Stain?
What are porcelain veneers?

Porcelain veneers, sometimes called dental veneers or porcelain laminates, are ultra-thin, custom designed tooth-colored shells that cover the front surface of your teeth. They are bonded to the front of the teeth, changing their color, size, length or shape. 

Porcelain veneers are commonly used to correct a wide range of tooth issues including:

– Discolored teeth
– Worn down teeth
– Chipped or broken teeth
– Misaligned, uneven, or irregular shaped teeth
– Gaps between teeth

Having porcelain veneers fitted is a painless procedure, and your dentist will discuss the procedure and its benefits. 
What are the benefits of porcelain veneers?

In addition to porcelain being the most natural looking enamel replacement material because it replicates the same properties as enamel, porcelain veneers also offer the following benefits:

– Gums can tolerate porcelain well
– Porcelain veneers are stain-resistant
– Selection of colors to make darker teeth whiter
– Stronger and better looking than crowns
– Long lasting, from 7 to 15 years

Porcelain veneers give you the opportunity to restore your smile and your confidence, and can usually be completed in as few as two visits to your dentist's office.
How are Veneers Made?

Two materials are typically used to make porcelain veneers: porcelain or composite resin. Using impressions of a patient's teeth, the veneers are custom made in a dental laboratory. After determining the objective of the treatment, about a half a millimeter of enamel is removed from the front of the tooth to allow for room for the thickness of the veneer shells. A mold is then made of the prepared tooth and sent off to the lab. The mold is scanned by the technician, which helps in producing the framework for the final veneer. Using photos and notes from the dentist, the technician will create the restoration by color and opacities. After the veneer material has been applied to the substructure, it is fired in an oven. When the firing is complete, the veneer is smoothed and glazed giving the tooth a natural look after restoration. When your veneers are complete and returned to your dentist, you will be notified to come in and have them applied. Your dentist will attach the veneers to your teeth using a medical grade cement or bonding glue. Veneers are very thin and after applying are very strong. 
Can Porcelain Veneers Stain?

Porcelain veneers are very aesthetically appealing and, having restored your beautiful smile, the last thing you want to think about is whether or not they will stain. The great news is that porcelain veneers are very resistant to staining, and will likely stay pearly white for the life of the veneers, which can be anywhere from 7 to as many as 15 years, depending on how well they are maintained. Being very resistant, however, doesn't necessarily mean impervious to staining. A porcelain veneer may discolor in the unlikely event it is accidentally hit hard, and if the dentine underneath the tooth becomes damaged this can show through.

Though porcelain veneers are virtually stain-resistant, there are some foods and beverages that should still be limited or avoided to prevent staining.

Some of those include:

– Coffee
– Red wine
– Smoking
– Soda
– Blueberries
– Grape Juice
– Curry

Whether you're dealing with a chipped tooth, very discolored teeth or in need of a minor bite correction, veneers may be a great option.

At Bay Dental Family Dentistry and Orthodontics, our highly skilled team of orthodontic professionals use the most up-to-date technology, and we are here to help you make an informed choice to bring your smile back to life. Please contact us and speak with one of our friendly staff members, or visit our website to schedule your consultation appointment. We serve patients from Santa Ana CA, Orange CA, Anaheim CA, Irvine CA, Garden Grove CA, Westminster CA, Lakewood CA, Costa Mesa CA, and South Coast metro areas.