Dental Implant Specialist Q&A
Dental implants are permanent tooth replacements that function similarly to natural teeth. It restores the aesthetics of your smile. avoid bone loss, replace one or more teeth, and maintain structural integrity. Are you missing a tooth and want to smile with confidence again? Then talk to our team of

dental professionals

today at Bay Dental Family Dentistry & Orthodontics in Santa Ana, CA about the benefits of dental implants. For more information, 

call us

 now or

schedule an appointment

online.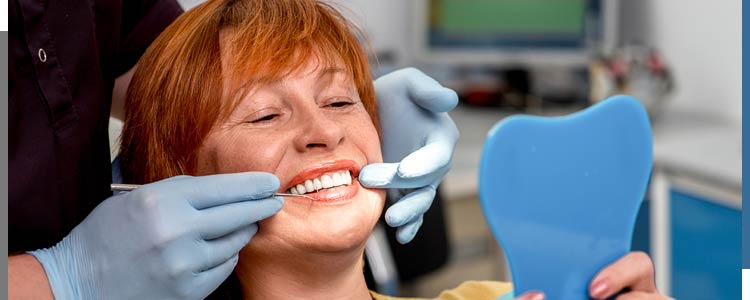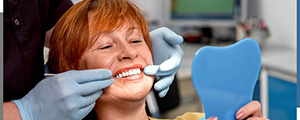 Table of Contents:
What Are Dental Implants?
Am I a good candidate for dental implants?
How long do dental implants last?
Will having dental implants fitted hurt?
What Are Dental Implants?

If one or more of your teeth are missing, there are a number of ways to replace them like with bridges, partial or complete dentures. In the simplest of terms, dental implants are a replacement for the roots of a tooth. Dental implants are an artificial root made of titanium metal that are screwed into the jaw bone to provide support for crowns, bridges and dentures as well as for replacement teeth. They are surgically inserted into the jawbone below the gum line to replace the root of the natural tooth. An artificial tooth is then attached to the implant and held firmly in place. The tooth is made of white tooth colored porcelain so your dental implants look, function and feel just like your real teeth. Implants are also used to replace one or more teeth, and are an ideal solution to permanently secure loose dentures.
Am I a good candidate for dental implants?

A prime candidate for dental implants must have healthy gums and jawbone for dental implants to be an effective tooth replacement option. For anyone who is missing teeth or may be at risk of losing teeth, dental implants could be a viable option. Older patients have occasionally voiced concerns that their age alone might prevent them from having dental implants. Health is, in fact, more of a determining factor than age.  There are very few medical reasons that may deem you unsuitable for dental implants, and ironically the reason usually has to do with bone loss, which is usually why natural teeth are lost in the first place. Significant bone density loss can occur for a number of reasons such as disease or the long-term absence of the natural teeth, resulting in there not being enough bone to properly support an implant. Your dentist at Bay Dental will discuss these things with you.
How long do dental implants last?

Generally, with proper care implants can last up to 25 years or more. The best thing you can do is to take care of your implants properly from day one. Following a habit of regular brushing and flossing can help the implant last a lifetime, and it is recommended the patient receives regular dental check-ups every 6 months. Due to wear and tear, a crown usually only lasts about 10 to 15 years before it may need a replacement. Your dentist will guide you on oral health tips to follow at home. Together with brushing and flossing daily, following a healthy diet will also benefit your teeth, and your body too.
Will having dental implants fitted hurt?

After the extraction site has healed, a hole is then drilled for the implant. While drilling into the jawbone may sound painful, your jawbone actually has no nerves to feel any pain. The only discomfort you will most likely feel is pressure. Sedation is commonly used during dental implant surgery to protect against pain since implant surgery is an invasive procedure, and a local anesthesia is applied to the area of the mouth that is being worked on. Dental implants, and the complexity of the procedure, could have an impact on post-treatment pain and soreness. Some people experience bruising, swelling, or even residual bleeding. Healing varies from person to person. It is quite common for patients to experience some pain and discomfort following the dental implant procedure. The discomfort you feel may only last one to two days, however some patients do experience pain at the implant site for up to 10 days.

Please give Bay Dental a call or visit our website to schedule a consultation if you have questions about whether or not dental implants are right for you. We serve patients from Santa Ana CA, Westminster CA, Orange CA, Irvine CA, Garden Grove CA, Anaheim CA, Lakewood CA, Costa Mesa CA, and South Coast metro areas.