Cosmetic Dentistry Services Questions and Answers
Cosmetic Dentistry treats a wide variety of cosmetic concerns such as strains, gaps, and missing teeth. We provide a wide range of comprehensive treatments such as veneers, orthodontics, teeth whitening, and other procedures to help you attain your ideal smile. The benefits of cosmetic dentistry are endless. If you want a new smile, then talk to our

Dr. Linda Pearce

and a team of dental professionals at Bay Dental Family Dentistry & Orthodontics in Santa Ana, CA today. For more information,

call us

 or

schedule an appointment

online. We are located at 3620 S Bristol St Suite 307, Santa Ana, CA 92704.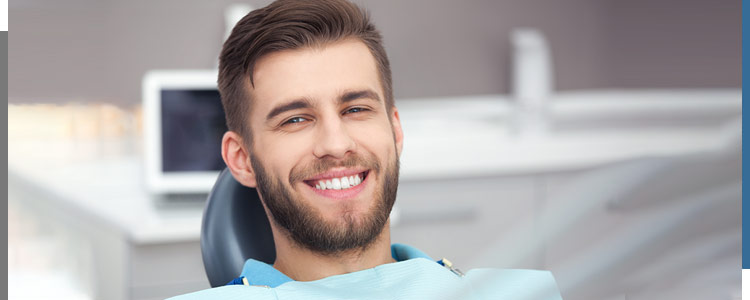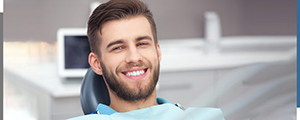 Table of Contents:
What is cosmetic dentistry?
Is cosmetic dentistry the same as restorative dentistry?
What cosmetic dental services do you provide?
Where can I get cosmetic dentistry treatments in Santa Ana, CA?
What is cosmetic dentistry?

The term cosmetic dentistry refers to dental work that improves the look of teeth, gums or bite. In cosmetic dentistry the focus is on improving aesthetics in the color, position, shape, size and alignment of your teeth, and in the overall appearance of your smile.
Is cosmetic dentistry the same as restorative dentistry?

Cosmetic and restorative dentistry are not exactly the same, although there are some similarities. Restorative dentistry focuses on keeping your mouth healthy and functioning properly by restoring decayed, damaged or missing teeth. Cosmetic dentistry deals more with aesthetics, or how your teeth look. Naturally, your oral health will always come first, but looks can help you feel good, so improving visual appearance is arguably just as important.
What cosmetic dental services do you provide?

At Bay Dental we are literally a one-stop-shop when it comes to cosmetic dental services, saving you time and money. If you need a regular checkup, implants, extractions, orthodontics or even cosmetic treatments, Bay Dental has got you covered. When we think of traditional dentistry, the focus is on keeping your teeth healthy and free of disease and preventing decay. Cosmetic dentistry takes dental care to a whole new level by concentrating on enhancing the overall look of your teeth. Thanks to advances in technology, many procedures can be done in just one visit, with many using little or no anesthesia at all. Whether you want to fix a chipped tooth, look into veneers, or have a complete smile makeover, Bay Dental can help you achieve the smile you've always wanted, or get the smile back that you once had.

Here are just a few of the cosmetic dental services we provide at Bay Dental:

Teeth Whitening: Professional teeth whitening isn't just for models, movie stars and new brides. Teeth whitening is actually one of the most popular and safest cosmetic dental treatments available. As you know, stained or discolored teeth are very common among adults of all ages, and are caused by a number of sources like coffee, tea, soda and red wine, to name a few. Those with stained teeth tend to brush much harder, not realizing this can remove enamel from our teeth, potentially causing further discoloration and can also lead to more serious dental problems. Someone's smile is usually the first thing you notice about people. A bright smile is beautiful and boosts how you feel about yourself, not to mention your smile makes a memorable impression.

Cosmetic Dental Bonding: A procedure for minor dental corrections. Bonding, also known as composite or white filling, is a fast and affordable way to fix cracked or discolored teeth, tooth decay, or to fill small gaps. Bonding is also used as an alternative to old metal fillings.

Ceramic Veneers: Ceramic Veneers look more natural than porcelain veneers letting light reflect through the veneer just like a natural tooth does!

Ceramic Veneers: Veneers have become one of the most popular cosmetic procedures in dentistry in the U.S. Veneers are a thin ceramic shell that bonds to your existing tooth structure. Veneers are used to fix issues like spacing, cracked or stained teeth, misaligned teeth, and many others. Veneers can be used for restorative purposes as well as to protect a damaged tooth from additional harm.

Smile Makeover: This Makeover is exactly what the name implies. The Makeover combines both restorative and cosmetic dental treatments. The Makeover might include white fillings, cosmetic dental bonding, ceramic veneers, cosmetic dental crowns, dental braces, dental bridges, or dental implants.
Where can I get cosmetic dentistry treatments in Santa Ana, CA?

Please give Bay Dental a call or schedule an appointment online through our website. Our friendly and knowledgeable staff are here to help you smile with confidence, and we look forward to hearing from you soon! We serve patients from Santa Ana CA, Anaheim CA, Orange CA, Irvine CA, Lakewood CA, Garden Grove CA, Westminster CA, Costa Mesa CA, and South Coast metro areas.