Charisma Chairside Whitening in Santa Ana, CA
To get a gorgeous, brighter smile and remove stains from the enamel layer of the teeth, Our dental professionals provide chairside whitening procedures that will allow you to alter the natural color of your teeth. Many foods, including coffee and tea, discolor teeth over time. Charisma chairside whitening method uses a light activation whitening method during this procedure whitening gel is applied to your teeth to make them brighter. The quality of life is significantly enhanced by teeth whitening, which also makes you feel more comfortable and boosts your self-confidence in your smile. To get instant and dramatic whitening teeth, contact us or schedule an appointment online. We are located at 3620 S Bristol St Suite 307, Santa Ana, CA 92704.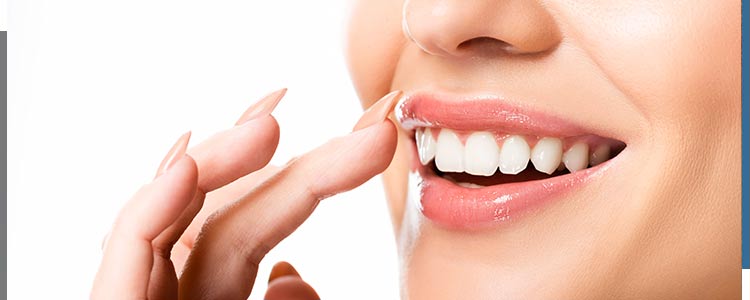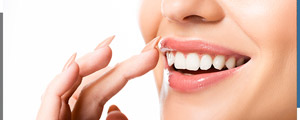 Table of Contents:
What is chairside whitening?
How much does it cost to whiten the teeth?
How long does it take to whiten teeth?
Should I get a dental cleaning before or after teeth whitening?
Having beautifully white teeth is a very desirable trait that can be difficult to attain if you enjoy different foods or beverages that contribute to staining. Regularly consuming highly favored beverages such as coffee, tea, red wine, or dark sodas, or eating foods that are highly pigmented can gradually cause your teeth to stain. There are many different options for teeth whitening available on the market, all ranging in efficacy and cost, such as whitening toothpaste, whitening strips, take-home whitening kits, and chairside whitening provided by your dentist. The most effective option that can provide results that last for months to years is having the whitening done within your dental office by a professional. Effective teeth whitening typically requires the use of harsh chemicals that can damage enamel or tissue if not used correctly, making chairside teeth whitening also one of the safest options.
What is chairside whitening?

Chairside whitening is a teeth whitening treatment that can be performed by a dentist or dental hygienist during a dental appointment. This treatment involves a light-activated session that will instantly result in noticeably whiter teeth. The most common chairside whitening procedure is done by placing a gel mixture that contains the whitening agent (this exact mixture may differ slightly depending on the preferences of your dentist or your specific needs) being placed into either a mouthpiece that you will wear for a specified amount of time or a strip that will stick onto your teeth. Offering chairside whitening allows for dentists to ensure the safety and efficacy of the treatments for each individual patient as there are often dangerous chemicals involved that may take a toll on your enamel if not applied correctly.
How much does it cost to whiten the teeth?

The average cost of chairside teeth whitening in the US can be difficult to determine as there are several different methods all ranges in cost and can differ depending on where you go to receive the treatment. Light-activated whitening done chairside can end up costing anywhere from $300 to $1,000 per treatment, with an average out of pocket cost being around $500. It is always recommended that you check with your dental office to see if they are able to offer any promotions or deals for whitening treatments, to check with your insurance coverage for any cosmetic treatment plans, and to be aware of any payment plans your dentist is able to develop with you to ensure that treatments are more affordable.
How long does it take to whiten teeth?

Each method of teeth whitening comes with varying timelines, with chairside light-activated whitening being the most effective and fast-acting option. The over the counter strips that are more affordable per treatment can end up requiring quite a few sessions before results start to even become noticeable, whereas chairside whitening provided at your dental office is able to offer visible results after just one treatment. One session at the dental office for chairside activated light teeth whitening takes around 60 to 90 minutes to complete, and the results from just one session can last anywhere from 8 to 12 months, depending on the dietary and hygienic habits of the patient. The bleaching component of the whitening process typically only takes around 45 minutes depending on the severity of staining, but you should plan for the procedure to take a bit longer to account for prep time for your whitening procedure to be safe.
Should I get a dental cleaning before or after teeth whitening?

It is highly recommended that you receive a professional deep cleaning of your teeth and gums before commencing a tooth whitening procedure. This deep cleaning will remove all food particles, plaque, and tartar that has built up between or on the surface of your teeth to allow for more even and effective results from the whitening procedure. If particles or anything is left behind on your teeth for the whitening treatment, those particles could block the areas that are covered from being whitened, leaving you with spots of discoloration and staining when the rest of the teeth are beautifully white. Chairside teeth whitening is effective but expensive, so a dental cleaning beforehand will ensure that you are able to maximize your results as much as possible.

To learn more about Charisma Chairside Whitening, contact us or schedule an appointment online. We are located at 3620 S Bristol St Suite 307, Santa Ana, CA 92704. We serve patients from Santa Ana CA, Orange CA, Garden Grove CA, Westminster CA, Anaheim CA, Irvine CA,  Lakewood CA, Costa Mesa CA, and South Coast metro areas.