Dental Technologies in Santa Ana, CA
Dental technology offers modern solutions for age-old dental issues. It improves the operations for treatment, care, and other associated dental procedures. At Bay Dental, Dr. Mahallati, and Dr. Pearce provide a wide range of technologies such as CEREC systems, CT equipment, and periodontal lasers. These technologies can be used in a more pleasant and productive way. Avoiding time-consuming and stressful traditional treatment methods, dental technology helps dentists provide more advanced dental care. Various oral diseases can be prevented, diagnosed, and treated early and more effectively with the help of dental technologies. To learn more, contact us or schedule an appointment online. We are located at 3620 S Bristol St Suite 307, Santa Ana, CA 92704.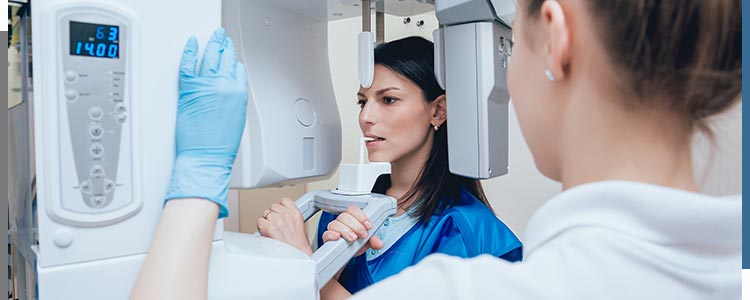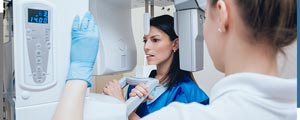 Table of Contents:
What technology is used in dentistry?
How does technology help dentists?
What is the difference between oral health and dental technology?
How technology is changing the future of dentistry?
Dentistry is one of many fields that is positively impacted by technological advancements as so much of our day to day comfort and health heavily relies on our oral health. Technology makes it possible for different tools to keep being created and optimized to ensure that oral health becomes more attainable and easily maintained by everyone.
What technology is used in dentistry?

There are many different types of technologies that are commonly used in dentistry, and can vary a bit depending on where you go. Some innovative and useful technology that we have here at Bay Dental includes a CEREC system, CT equipment, and periodontal lasers. CEREC (Chairside Economical Restoration of Esthetic Ceramics) is a technological system that constructs dental restorations such as crowns. The entire system is used to manufacture the ceramic crown in-house using technology that creates the crown to fit into place perfectly. The CEREC system uses computing technology to create the crown just from digital images of your tooth and jaw. CT equipment that is useful for dentistry includes dental cone beam computed tomography (CT) to create more in-depth imaging of the teeth, nerve pathways, bones, and soft tissues in just one scan when a traditional dental x-ray does not provide enough visibility of the patient. Lasers used for periodontal treatment are an impressive advancement in precise and effective treatments for those suffering from periodontal disease. The laser is tiny but works incredibly well for removing diseased tissue by differentiating diseased tissue from the healthy so only removing what needs to be removed, making it far more precise than other methods available. While the laser removes the diseased tissue, it simultaneously sterilizes the remaining tissue, allowing for effective prevention of future gum disease.
How does technology help dentists?

As technology develops, the field of dentistry continues to be positively impacted by the advancements as the technology allows for treatments to be more accurate with different diagnostic tools, precision in imaging, and perfectly fitted restoration devices. The technology that is becoming more common for use in dentistry is able to capture cavities or diseased gums, just the tiniest problems that the human eye is unable to identify, and with the use of precise technology can create devices that fit more accurately into the jaw and over teeth than what was previously possible. Essentially, technology has helped to further advance dentistry to allow for more accurate imaging and better fitted devices for more successful treatments.
What is the difference between oral health and dental technology?

Oral health is a focus on the hygiene and cleaning of the individual teeth and gums that offers more preventative dental care to ensure that you are able to have your natural teeth looking as beautiful as possible for as long as possible. Dental technology is the technology that is developed for providing accurate and precise treatment for any concerns that may have developed that were possibly noticed in your oral health, such as periodontal disease or cavities. Maintaining oral health is the best way to prevent needing treatment, but dental technology is available to ensure that any treatment you may require is the best possible option for you. Both focuses continue to develop with technological advancements and are vital to ensuring the overall oral health of patients.
How technology is changing the future of dentistry?

As with all fields, dentistry continues to be positively influenced by technological advancements in almost every aspect. With more accurate diagnostic tools and advanced screening, dentists are able to catch different conditions and diseases earlier than ever before, allowing for a vastly greater chance of successful treatment and prevention of other problems developing down the road. Technology continuing to advance means easier methods of treatment as well, which we can clearly see even looking at periodontal laser therapy, as this technology alone is able to more accurately treat gum disease, far more precisely than what humans are capable of, while simultaneously ensuring that the gums are sterilized preventing the damage from spreading to surrounding tissues. As technology continues to develop and evolve, all steps of dentistry will continue to be more precise and accurate allowing for improved oral health everywhere.

For more information, contact us or schedule an appointment online. We are located at 3620 S Bristol St Suite 307, Santa Ana, CA 92704. We serve patients from Santa Ana CA, Orange CA, Anaheim CA, Irvine CA,  Lakewood CA, Garden Grove CA, Westminster CA, Costa Mesa CA, and South Coast metro areas.