General Dentistry Questions and Answers
Are you in need of a dentist? Bay Dental is home to a leading team of dentists who will treat your oral health as a priority.

Dr. Linda Pearce DDS

has completed an advanced education in general dental certification. She provides primary dental care to all patients, including diagnosis, treatment, and management of all oral health concerns.

Contact us

today or

schedule an appointment

and learn more about our wide variety of dental services offered in

Santa Ana, CA

.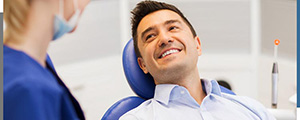 Table of Contents:
What does general dentistry mean?
What are general dental services?
What procedures do general dentists perform?
What is the real difference between a general dentist and a family dentist?
What does general dentistry mean?

General dentists, also called primary care dental providers, are oral health experts who have acquired the skills, training and expertise necessary to understand how the health of your gums and teeth directly relate to your general health. A general dentist is also a preventative care expert focused on correcting dental problems such as a decayed tooth, bleeding gums or jaw pain and are able to recommend appropriate treatment. As primary health care providers, general dentists also provide nutritional advice, as well as advice on maintaining and developing your optimum overall health.
What are general dental services?

There is a wide range of procedures general dentistry performs in addition to the initial consultation and diagnostics such as x-rays and CAT scans.

General dental services include:

Fillings: There are a variety of materials dentists use for fillings, which include gold, amalgam, mercury, porcelain and composite resin.

Crowns: Artificial teeth or 'caps' are fitted over broken or damaged teeth to ensure a natural looking appearance. They maintain their structure and protect from further damage.

Bridge: This is a structure that contains an artificial tooth or 'pontic' which is anchored to crowns.

Root canal treatment: This procedure is used when the tissue or 'pulp' within a tooth becomes infected, and can be performed by either a general dentist or a specialist.

Dentures: Commonly called false teeth. When quite a few teeth are missing as a result of an accident or gum disease, dentures are the most common fix. Dentures are false teeth that look and function very much like natural teeth.

Dental Cleaning: This can include a 'scale & polish' or simply advice on brushing and flossing.

Bonding: A procedure in which resin is used like a 'glue' to adhere a veneer to a tooth. Bonding is also commonly used to treat damaged or stained teeth.

Oral and Maxillofacial Treatments: A technical term used to describe dental procedures for the mouth, face and jaw. This includes treatment for temporomandibular joint syndrome (TMJ) as well as dental implants
What procedures do general dentists perform?

Some of the most common procedures performed by a general dentist include:

– Full exams, x-rays and dental cleanings
– Fillings, root canals and extractions.
– Cosmetic dentistry
– Implant placement and restoration
– Crowns, bridges, full/partial dentures
– Dental implants
– Orthodontics
What is the real difference between a general dentist and a family dentist?

Family dentistry is a branch of general dentistry that focuses on the specific oral health needs of people during every stage of life. At Bay Dental, our team of professionals begin seeing children and continue providing advanced dental services for a lifetime. For families with members of varying ages, we can also schedule multiple members at the same time for added convenience. If you are looking for a general dentist who can help you and your family, then it is important that you know that we provide a one-stop-shop for all your family's dental needs. Bringing your children in to see us for regularly scheduled visits is important for both their oral health and also to reduce the risk of dental anxiety now and well into the future. Our friendly dentists know how to work with children to help instill both comfort and confidence, and regular visits to our office give us a chance to encourage healthy habits that can last a lifetime. We are home to the latest innovative technology and our leading team of professionals at Bay Dental offers all the dental services you need! We serve patients from Santa Ana CA, Lakewood CA, Westminster CA, Irvine CA, Orange CA, Anaheim CA, Garden Grove CA, Costa Mesa CA, and South Coast metro areas.