CEREC Dental Crowns Questions and Answers
Get your perfectly fitted filling in one visit with CEREC. Talk to our

Dr. Linda Pearce DDS

and the team of dental professionals at Bay Dental Family Dentistry & Orthodontics in Santa Ana, CA about this innovative technology that will help give you a new smile. For more information, 

call us

 now or

schedule an appointment

online. We are located at 3620 S Bristol St Suite 307, Santa Ana, CA 92704.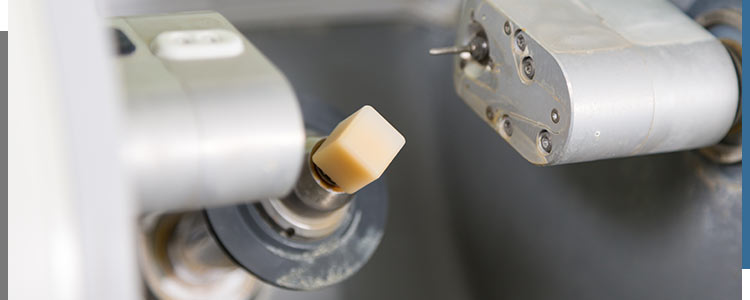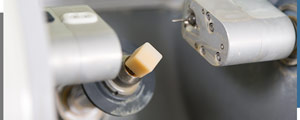 Table of Contents:
What Is CEREC?
How Does CEREC Work?
What Are the Benefits of CEREC?
Am I a Good Candidate for CEREC?
What Is CEREC?

CEREC is an acronym for Chairside Economical Restoration of Esthetic Ceramics. The device uses computer aided design and manufacturing technology to take impressions and generate a perfectly fitted filling. When you are experiencing pain or trouble with your teeth, one of the most frustrating things can be having to make multiple trips to the dentist, rather than getting everything done in one trip. CEREC achieves better results and saves time by taking advantage of this advanced technology to restore your teeth. CEREC can be used to fabricate fixed bridges, dental implants, dentures, inlays and onlays, crowns, veneers, and other orthodontic appliances.
How Does CEREC Work?

With a regular procedure, the dentist cleans the tooth, makes a mold, then places a temporary restoration onto the tooth. A couple of weeks later, after the permanent restoration is ready, you'll need to return to the office to have the temporary fix removed and the permanent one placed.

With the CEREC process, you receive your permanent restoration right here in our Santa Ana, CA office in one visit. There is no need to wait for weeks with a temporary fix before scheduling another appointment. Digital impressions are used to make the mold for the filling which are more comfortable and accurate than traditional plaster impressions.
What Are the Benefits of CEREC?

CEREC is the convenient option by being able to fit crowns in one day – great news for those of us with busy lives!  It helps fix unsightly or damaged teeth and gives you a more radiant smile. Other benefits include:

– It is a same day procedure: convenience is by far one of the biggest advantages of CEREC. If you require a crown, an inlay, or an onlay it can be done in a single trip to Bay Dental.
– It is a reliable restoration of your tooth: using a single block of solid ceramic materials instead of pressed ceramic and metal is another benefit of CEREC.
– They last a long time: CEREC restorations are strong and able to withstand moderate chewing, so they will last for years. The lifespan of a CEREC restoration is much longer than with traditional methods.
– They look more natural: the color used in the CEREC ceramic is a much closer match to that of your natural teeth making your restoration virtually unnoticeable.

Am I a Good Candidate for CEREC?

You are a perfect candidate for CEREC if you have cosmetic issues like cracked, chipped, or stained teeth that don't require extended treatments. Unfortunately, patients with infections, root canals or a damaged gum-line will likely require several appointments, so these issues are most likely not a good fit for CEREC. Though CEREC crowns aren't perfect for everyone, they are great for most patients.

We are here to answer any questions you may have about the CEREC procedure, such as costs, the type of dental insurance you have, and procedures that are covered by your insurance plan. Bay Dental is also open to discussing payment plans that work with your budget. We all know dental work can be expensive, so we are here to work with you. CEREC crowns may be just the right option for you. If you are looking for a natural-looking and durable crown, and don't want to wait a couple of weeks to get it, then CEREC is something you should consider. We serve patients from Santa Ana CA, Lakewood CA, Westminster CA, Irvine CA, Orange CA, Anaheim CA, Garden Grove CA, Costa Mesa CA, and South Coast metro areas.