Orthodontist Questions and Answers
There are many benefits with seeing an orthodontist, so

visit us

today to learn how we can help you smile with confidence again. If you have any questions regarding orthodontic services offered at Bay Dental in Santa Ana, CA, contact us today.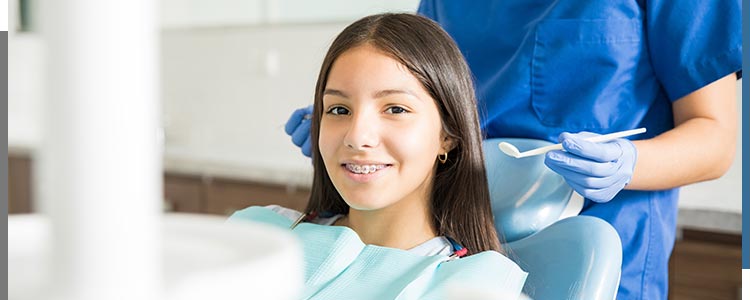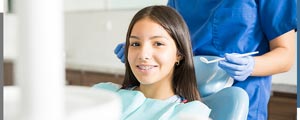 Table of Contents:
What are considered orthodontic services?
What does an orthodontist do?
How do clear braces work?
Where can I see an orthodontist in Santa Ana, CA?
What are considered orthodontic services?

Orthodontics is an innovative and unique branch of dentistry that helps correct jaws and teeth that are positioned improperly. If you have misaligned teeth they are much harder to keep clean and are at risk of being lost early due to periodontal disease or tooth decay.  In addition this causes extra stress on the jaw muscles that can lead to headaches, TMJ syndrome and neck, shoulder and back pain. Teeth that are not in the right place, or crooked, can also detract from one's appearance. When you hear the word "orthodontics," you may automatically think of a young teen with metal braces, and rightfully so, but orthodontic services comprise so much more for a larger population than you might think. Because your oral health and your overall health matters, you really should know all your available options when it comes to orthodontic services. Most people, including adults and seniors, can benefit from an orthodontic service, so long as their gums and teeth are in good condition and are able to withstand the pressure from braces.
What does an orthodontist do?

Both orthodontists and dentists help their patients improve their oral health in a number of different ways. Dentists specialize in treating the gums, teeth, nerves, and jaw. Orthodontics, on the other hand, is a distinct medical specialty within dentistry that focuses on correcting occlusion, bites, and the straightening of teeth.

Orthodontists help fix crooked teeth, and help patients with other issues as well. Like correcting under-bites, overbites, cross-bites, eliminating spaces between teeth, relieving overcrowding of teeth, as well as the treatment of temporomandibular disorders (TMJ). Problems associated with your jaw need to be treated by an orthodontist too.
How do clear braces work?

Clear braces use a series of clear aligners, and each aligner puts a small amount of pressure on the teeth in the direction of the movement required. As the tooth moves, pressure will reduce and at this point you will need to replace the aligner. Clear braces do in fact help straighten your teeth and help prevent excessive wear by ensuring that your teeth fit just right together. Clear braces are not something entirely new. The first notable invisible braces were introduced using 3-D computer technology and the fabrication of clear plastic aligners, however, today's technology is even more advanced and is far more effective, since there is no longer a need for wires and brackets to straighten teeth. There are huge advantages to clear braces. Most adults who wear clear plastic liners gain straighter teeth in the process. Clear braces will help your overall oral health improve and will also be a confidence booster as your teeth will look better. If you, or your teenagers, are in need of clear braces, then talk to our team today at Bay Dental. We will discuss the benefits and how you will have a more improved smile.
Where can I see an orthodontist in Santa Ana, CA?

You have come to the right place. At Bay Dental, we are leaders in all areas of orthodontic dentistry and we use the most up-to-date methods and technology to help our patients' achieve their desired smiles. We are home to cutting-edge technology and a multidisciplinary and expert staff who are dedicated to your dental health. To arrange a consultation with one of our highly qualified and licensed orthodontists is fast and easy, so please give us a call or schedule your appointment online from our website. We serve patients from Santa Ana CA, Lakewood CA, Westminster CA, Orange CA, Irvine CA, Garden Grove CA, Anaheim CA, Costa Mesa CA, and South Coast metro areas.