Dental CT Scans Q&A
While dental x-rays provide many benefits and have been the go-to dental imaging service for many years, dental CT scans are becoming more popular with the added benefits they provide, as well as the cost-benefit for each patient.

Dr. Linda Pearce DDS

at Bay Dental offers CT scans to evaluate upper and lower jaw disorders.

Contact

our clinic in Santa Ana, CA today to schedule your dental CT scan

appointment

with your next dental treatment. We are located at

3620 S Bristol St Suite 307, Santa Ana, CA 92704.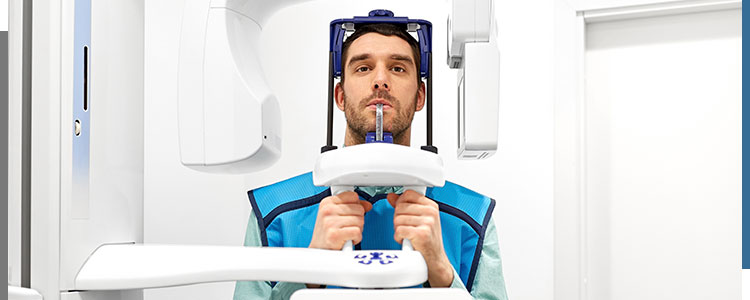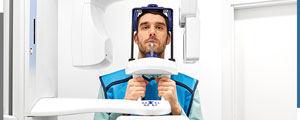 Table of Contents:
What are dental CT scans?
Why would I need a CT scan?
What is the difference between dental x-ray and dental CT scan?
What are dental CT scans?

Dental x-rays are used to diagnose and monitor dental disease. Dentists use x-rays to detect dental problems before they get worse. CT scans are more advanced than dental x-rays and are used more often in dental practice. Dental CT scans are also safer than dental x-rays due to the protection of a glass enclosure. Many people now have access to dental x-ray facilities, but not all are aware of the benefits of CT scans. That is why many facilities will now offer both types of scans as part of their dental services.
 
CT stands for computed tomography, and it is a type of medical imaging technique used in medicine, surgery, and dentistry. Most CT scans are performed on the chest, abdomen, pelvis, and bones with little to no blood flow. These areas do not contain many blood vessels, so it is easy to produce an image using radiation. The x-ray source is mounted on a machine that moved throughout the examination room to maximize the exposure of all parts of the body. After producing an image, data is then processed and stored on a computer before the dentist views it on a screen or prints it out for analysis. Dental CT scans also have many advantages over traditional dental x-rays: higher resolution, less exposure to patients and stand, and less time needed for the scan, as well as improved diagnosis through the ability to measure several aspects of the teeth and jaw at once.
Why would I need a CT scan?

Dental x-rays are a common dental health tool used to detect tooth decay and other oral health issues. These x-rays are taken by a dentist during your routine dental care appointment. However, some patient chooses to have x-rays taken elsewhere. This is known as dental self-scanning or dental CT scanning. There are a few benefits to getting a dental CT scan.
 
Dental CT scans are a highly effective service for detecting oral health problems such as tooth decay and gingivitis. Dental CT scans can do this by producing a series of cross-section scanning. A cross-section scan is done by taking a "slice" from a plane at an angle. By taking multiple cross-section scans, the radiographer will create a 3D image of the inside of your mouth. This makes it easy to identify any issues inside your mouth.
What is the difference between dental x-ray and dental CT scan?

X-rays are a common form of medical imaging completed at dental offices; they're used to take images of various parts of the teeth, and jaw. Dental x-rays are used particularly to examine the patient's teeth. Although dental x-rays are similar to dental CT scans, they do have some key differences. Dental CT scans are much more powerful and can provide additional information about the patient's health. However, both types of x-rays are useful for diagnosing dental issues, whichever is chosen.
 
X-rays are a form of electromagnetic radiation; they're produced by a high-voltage apparatus that is directed at the targeted area of the mouth. Dental x-rays provide images of the inside of the mouth using an image intensifier. Like dental CT scans, dental x-rays are a non-invasive dental service and do not involve any pain to the patient. They also are both quite inexpensive dental services in comparison to other types of medical imaging services. Additionally, dental x-rays can be done externally, or internally, it all depends on the area of the mouth that is being examined. Unlike CT scans, dental x-rays are not able to penetrate the teeth, or the surrounding areas of the mouth, which is why dental CT scans may often be chosen as the medical imaging service for certain patients.
 
If you are looking for an alternative to dental x-rays, visit our clinic for dental CT scans! Contact us or schedule an appointment online. We are located at 3620 S Bristol St Suite 307, Santa Ana, CA 92704. We serve patients from Santa Ana CA, Orange CA, Anaheim CA, Irvine CA, Garden Grove CA, Westminster CA, Lakewood CA, Costa Mesa CA, South Coast metro and surrounding areas.