SureSmile Clear Orthodontic Aligners by Dentsply Sirona in Santa Ana, CA
SureSmile is a personalized orthodontics treatment for teeth straightening that has got FDA approval. Orthodontic treatment is completed in

34%

less time with this procedure.

Dr. Linda Pearce, DDS, and Dr. Shahin Mahallati, DDS

at Bay Dental in Santa Ana, CA offer a full range of dental procedures to help you achieve the smile of your dreams. This quicker, simpler, and more effective smile treatment straightened teeth using an invisible clear aligner that is removable and transparent to reduce biting issues, fix tooth gaps to make your teeth straighten, and give them confidence in their smile. For more information, 

contact us

 or 

schedule an appointment

 online.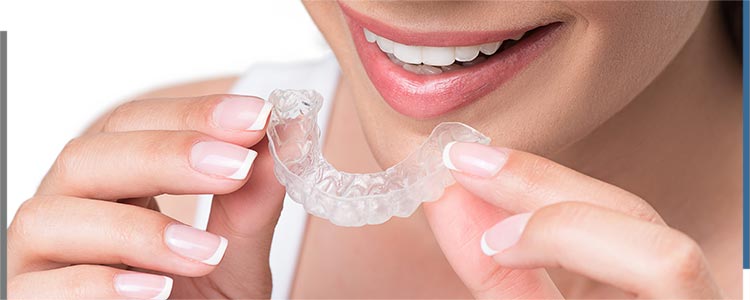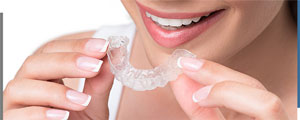 Now more than ever the software technology has merged together forming a very accurate clear orthodontic aligner. No more open bites and revisions at the end of treatment like other clear orthodontic aligners. After a scan, photos, panorex and cephalometric x-rays your case will be reviewed and a treatment plan will be proposed. Typical case is about nine to twelve months, but sometimes less. After the proposal is approved by the doctors, the patient will come in and composite attachments /buttons will be put on the teeth. These are the teeth that need the most movement. Sometimes there is very minimal shaving between teeth to give space to teeth needing rotating and straightening. You also have to be screened by the doctors to qualify as a candidate because not all cases are candidates for SureSmile.
Every 6 – 8 weeks the patient will come in and turn in the aligners worn for a new set of aligners which is a built in honor system. The doctor will check the tracking and fit to make sure the teeth are moving as planned. Sometimes there is some soreness the first or second day of a new tray and so the vibration appliance can be used. Typically if you wear the aligners all the time other than during teeth brushing, eating, or drinking (water is allowed) teeth will move as they should. Typically the majority of patients forget the SureSmile aligners are in your mouth.
The reason this is known is because. Dr. Pearce at Bay Dental was the first patient to try this and this is what she said. "Yes I tried it first and I'm glad I did. I knew my scanner was very accurate so I went for it!! I loved the SureSmile clear aligner experience!! It was like no other!! My teeth were so white wearing these clear aligners I kept them in during photographs! Who doesn't want to look young! My back teeth meet now unlike other aligners and my front teeth are straight. No more moving my toothbrush in all the different angles!
The technology is finally here because software compatibility with Prime Scan by Dentsply Sirona goes down 20 millimeters, capturing over 200,000 data points in one second. SureSmile Clear Aligners by Dentsply Sirona is the best and new cases get take home bleaching at the end of treatment completion. I was so happy with my results. Now I teach other doctors about this technology because I am a true believer of this product. Loved the experience!