Top Orthodontist in Santa Ana, CA
At Bay Dental, Our professionals provide personalized orthodontic care for you and your family in a secure and pleasant environment. We determine the overall bite and smiling conditions to identify dental misalignment problems including crossbite and crowding. To get a straight, functionally stable bite and healthy teeth contact us, or schedule an appointment online. We look forward to working with you and assisting you in achieving and maintaining excellent oral health. We are conveniently located at 3620 S. Bristol St. Suite #307, Santa Ana, CA 92704.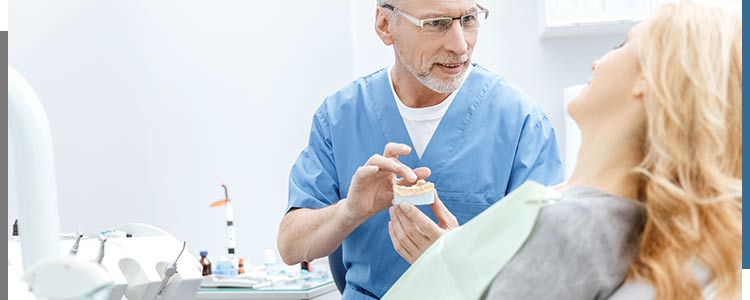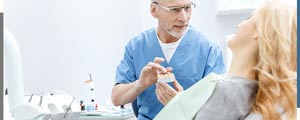 Table of Contents:
What is an orthodontist?
What does an orthodontist do?
What's the difference between an orthodontist and a dentist?
What are some common signs that you need to see an orthodontist?
What is an orthodontist?

Orthodontics is a specialized field of dentistry, and as such, Orthodontists focus on the alignment of teeth and jaw and help identify or prevent potential related dental issues. People  will visit an orthodontist concerning matters of teeth straightening or maintenance methods, such as braces, aligners, and retainers, however, these may not be the only services orthodontists provide. It is also good to know just how extensive orthodontists' knowledge of their field is. Orthodontists not only go through dental school, but also additional schooling for their specialization. This totals to approximately four years as an undergraduate, another four years at dental school, and a final two or three years as a resident orthodontist to complete their specialization. To put it simply, orthodontists gain great expertise and experience in their field of specialized dentistry teeth even before practicing independently. As stated, orthodontists are the primary providers for teeth straightening for both cosmetics and functionality, and it is highly encouraged to contact one if you have any questions or concerns.
What does an orthodontist do?

While orthodontists are commonly associated with their work regarding braces, there is slightly more truth to that statement. Orthodontists are essentially the dental specialists that deal with the alignment of the teeth and jaw, and can concern both functional and aesthetic purposes. Their help in teeth alignment frequently allows people to chew their food or rest their mouth comfortably and prevent painful conditions that may occur without proper teeth and jaw positioning. This requires very precise planning, attention to detail, and expertise to ensure that each patient's treatment is on track. Oftentimes the way to achieve this is through braces, however, there are certainly additional methods used such as clear aligners or headgear and it is the orthodontist's job to determine the best method of treatment for a patient.
What's the difference between an orthodontist and a dentist?

Though dentists and orthodontists are very similar, in the fact that each are highly qualified medical professionals who work on the teeth and jaw area of patients, there is a very significant difference between an orthodontist and dentist that people looking for dental care should be aware of. First, an orthodontist deals with the alignment of the teeth and jaw, while a dentist is often involved with cleaning teeth, performing small procedures such as fillings, extractions, or root canals, and diagnosing oral problems like cavities. Orthodontics is also a specialization within the field of dentistry meaning that orthodontists undergo additional schooling and training after dental school. While this is true, it does not mean that they are more qualified to treat issues that a general dentist normally would in any capacity as they each have very different jobs when it comes to oral health.
What are some common signs that you need to see an orthodontist?

In general, the majority of people see greater benefit from seeking orthodontic care than not. If you are considering receiving care, the most direct way to find out is by booking a consultation with the orthodontist. From there, they will be able to assess and inform you of your alignment needs. Even without a consultation, you can still look for some signs that you may suggest it is best to seek orthodontic care. It is first important to understand that pain and discomfort is not normal and may require medical attention. Pain from how your jaw rests or how teeth interact with each other can be fixed and is one area where an orthodontist is able to help. They may recommend braces, aligners, or potentially a surgery if a case is severe enough. Furthermore, orthodontists can help in instances that don't necessarily cause pain but may be a point of insecurity, annoyance, or simply a dislike such as a bite pattern and teeth crowding can be helped as well as it is very important that people are confident and happy with their smile. For some people, orthodontic care will not be necessary to maintain proper oral health, however, for those who are considering it slightly, it is not a bad idea to seek consultations and see what can be done for your specific circumstances.

For more information, contact us or schedule an appointment online. We are conveniently located at 3620 S. Bristol St. Suite #307, Santa Ana, CA 92704. We serve patients from Santa Ana CA, Garden Grove CA, Westminster CA, Lakewood CA,  Orange CA, Anaheim CA, Irvine CA, Costa Mesa CA, and South Coast metro areas.