Tooth Extraction Dentist in Santa Ana, CA
Do you have severe tooth pain? Dr. Mahallati, and Dr. Pearce, identify the actual cause of your pain and provide the right treatment for you. Tooth extraction is a dental procedure in which a tooth is entirely removed from the socket. Tooth extraction is suggested if you have teeth that are severely decayed, seriously damaged, or infected. Tooth extraction provides certain benefits such as the reduction of microorganisms that damage teeth, reduce dental pain, and the achievement of optimum oral health. To maintain good oral health, contact us or schedule an appointment online. We are located at 3620 S Bristol St Suite 307, Santa Ana, CA 92704.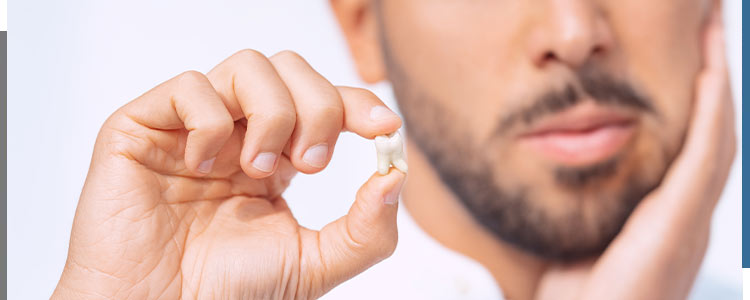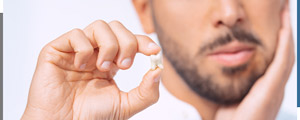 Table of Contents:
What is a tooth extraction?
When is tooth extraction recommended?
What can I expect during and after treatment?
How long does a tooth extraction usually take?
Having to get teeth removed is never a very fun experience, but there will be occasions in which the procedure is entirely necessary to maintain your overall oral health. They are pretty quick and easy procedures, but as with all surgical procedures, it is always recommended that you are knowledgeable about the extraction before it takes place. Feel free to reach out to the dental professional who is providing the procedure beforehand to address any questions or concerns you may have.
What is a tooth extraction?

A tooth extraction is a procedure where either a dentist, periodontist, or dental surgeon surgically removes a tooth from its socket. It is a permanent procedure, so the tooth that is pulled will not grow back. There are many different reasons why someone may need to have a tooth extracted, but it will be recommended by your regularly dentist, and then likely referred to a dental surgeon for the procedure. They can be a bit scary but your dentist will walk you through the entire procedure and make sure that you feel comfortable with the procedure.
When is tooth extraction recommended?

A tooth extraction may be recommended for a number of reasons, primarily being either something is wrong the with specific tooth, or that spacing issues being caused by the tooth are affecting the other teeth. A tooth extraction is highly recommended if the tooth has developed periodontal disease, which is a serious infection in the tooth. If a tooth is severely decaying or damaged, and cannot be fixed or treated using a filling or crown, the tooth will likely need to be pulled. If you have suffered trauma to the tooth, resulting in irreparable damage like a fracture, it may need to be pulled. It is also possible that your tooth might be growing and your dentist will notice that there is insufficient space in your jaw to fit that tooth, often leading to the tooth applying pressure to the surrounding teeth. The most common reasons that people require tooth extractions is to have their wisdom teeth removed.
What can I expect during and after treatment?

During your tooth extraction, it is common for the dental care provider to offer the option of being put under sedation, especially for more severe or complicated cases, or for those who may experience anxiety around the procedure. Otherwise, they will injection a numbing agent into the site of the extraction and surrounding tissue so that no pain is felt throughout the procedure. The dental care provider that is doing the procedure will then use specific dental tools to loosen and life the tooth from the socket, this may require some incisions to be made in the surrounding gums to allow the tooth to be loosened, particularly in cases where the tooth is more difficult to access like severe decaying or little of the tooth existing above the gum line. Once the tooth has been completely removed and is out of the way, the remaining socket will be cleaned and disinfected, and in some cases, may be filled with a dental bone graft to help your jaw handle the bone loss. Stitches will then be placed to close up the socket.

Once the tooth extraction procedure is complete, a piece of gauze will be placed over the remaining socket in a position where you can simply close your jaw to apply pressure to the wound to slow down bleeding and form a blood clot. The gauze should remain in place with the steady pressure until the bleeding has sufficiently slowed, but it is common for some light bleeding to occur over the next 24 hours.
How long does a tooth extraction usually take?

From start to finish, including administering sedation or anesthesia to putting in the gauze, the average length of time it takes for a single tooth to be pulled takes around 20 to 40 minutes. Of course, it will take a bit longer depending on how many teeth need to be pulled, with each tooth adding anywhere from 5 to 15 minutes to the total time. As well, more complex cases may take slightly longer. Most likely, the procedure can be entirely completed within an hour as they are fairly quickly procedures to endure.

To learn more about tooth extraction, contact us or schedule an appointment online. We are located at 3620 S Bristol St Suite 307, Santa Ana, CA 92704. We serve patients from Santa Ana CA, Orange CA, Garden Grove CA, Westminster CA, Anaheim CA, Irvine CA,  Lakewood CA, Costa Mesa CA, and South Coast metro areas.