Pros and Cons of Dental Implants Q&A
Learn more about the pros and cons of dental implants and what's best for your smile.

Call

our team of

dental professionals

at Bay Dental in Santa Ana, CA or visit us online to

book an appointment.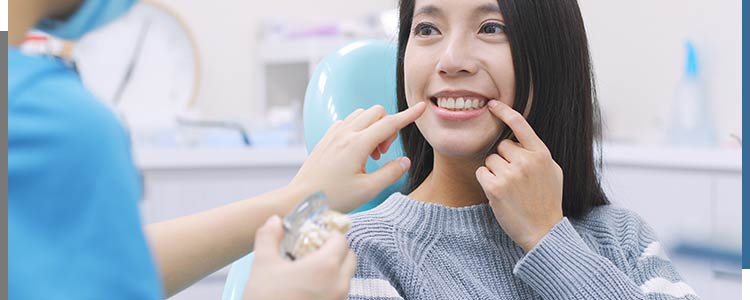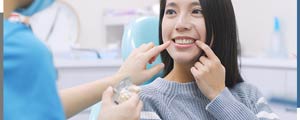 Table of Contents:
What are the pros and cons of tooth implants?
What is the lifespan of dental implants?
Who is a Candidate for Dental Implants?
What are the pros and cons of tooth implants?

Tooth implants have a long list of advantages including longevity, cost-effectiveness compared to alternatives, being highly durable, capable of suiting any extent of dental repair needs, and replicating real teeth. Dental implants have a high success rate of 98 percent, making them the most reliable treatment in dentistry. Failure is very rare, meaning a procedure is likely to pay dividends for a lifetime. Other options need to be routinely replaced and expenses add up in a hurry, making tooth implants a more cost efficiency and reliable replacement procedure. Dental implants' durability ensures they support more weight than natural teeth. The durability of dental implants allows procedures to be done replacing as many teeth as required. It is not necessary to receive an individual implant for every missing tooth. Implants are the most non-invasive option to replicate natural teeth. Aesthetically dental implants look like the real thing and structurally they support bone and facial structure leading to a healthy appearance.
 
There are cons to tooth implants as well with an initially high cost, spotty insurance coverage, it can be a long process, and restoration can wear out. It is an expensive procedure, particularly in regards to initial costs. Costs will fluctuate depending on the demand and conditions on a case-to-case basis. For a single tooth procedure, you can pay between $1,500 to $6000. For multiple teeth, the expenses can get higher. Given their longevity dental implants are the most cost-effective option in the long run but up front, costs may put off some patients. On top of the initial expense, some insurance providers don't cover dental implants considering them cosmetic procedures. Thankfully, Bay Dental Family Dentistry and Orthodontics works with their clients to ensure patients pay less and feel better. Bay Dental Family Dentistry and Orthodontics provide a variety of pricing options and deals, special pricing for non-insured and self-pay patients, and work with patients to maximize coverage. Details on how best to navigate implant pricing are outlined on our website, and our office is always happy to take your calls. A solid bone structure in order to hold dental implants in place limits the availability of some procedures to certain patients. Dental implants are a somewhat time-consuming process requiring several phases of treatment. The entire process can take months when considering the healing period. And despite the durability of dental implants, restoration can wear out and require replacement after several years. Overall, dental implants remain the option with the most reliability and longevity.
What is the lifespan of dental implants?

Durability is one of the features making dental implants a highly desirable option compared to other dental procedures. Dental implants can last a lifetime. A 98 percent success rate makes dental implants a cost-efficient option in the long term. Frequent replacements cause inconveniences for patients opting for alternative procedures.
Who is a Candidate for Dental Implants?

Candidates for dental implants must have healthy jawbones and gums. Oral health problems or structural bone issues, or previous bone loss may limit the viability of dental implants. Despite some limitations, there are a variety of dental implant options that may work. There are 3 types of dental implants, including Endosteal, subperiosteal, and zygomatic.
 
Endosteal procedures require a strong jawbone and is the most secure and popular form of dental implant followed by subperiosteal, and lastly zygomatic.
 
In all, if you have a missing tooth or teeth, then you can book a consultation with our team to learn more about the benefits of dental implants. While dental implants may seem expensive, there are pay options and our dental professionals at Bay Dental are here to work with you so that you can have a smile that lasts a lifetime. We serve patients from Santa Ana CA, Lakewood CA, Garden Grove CA, Anaheim CA, Irvine CA, Orange CA, Costa Mesa CA, Westminster CA, and South Coast metro areas.