How Much Do Most Dental Implants Cost?
Dental implants will help you smile with confidence again! Call our team of dental professionals at Bay Dental in Santa Ana, CA or visit us online to book an appointment,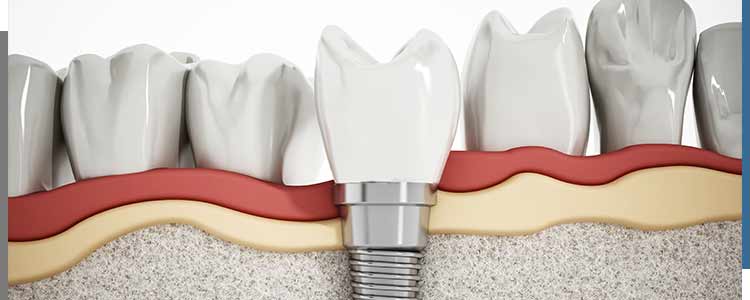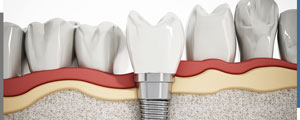 Table of Contents:
How much do dental implants cost?
What are the 3 types of dental implants?
How soon can you get an implant after a tooth extraction?
What Does the Price of Dental Implants Include?
Does Insurance Cover the Cost of Dental Implants?

How much do dental implants cost?

Dental implants can be expensive, and the price fluctuates and differs for everyone. For a single tooth procedure, you can pay between $1,500 to $6000. For multiple teeth, the expense can range from $1500 to more than $50,000. Dental implants are an expensive option, but they are a worthwhile investment in yourself.

Bay Dental Family Dentistry and Orthodontics works with patients to ensure procedures are affordable, maximizing their insurance coverage. Deals are always available on Bay Dental Family Dentistry and Orthodontics website under their special pricing for non-insured and self-pay patients' sections. With us, patients pay less and feel better.
What are the 3 types of dental implants?

There are 3 types of dental implants that you may pick from including endosteal, subperiosteal, and zygomatic. Endosteal is the most secure and popular form of dental implant followed by subperiosteal, and lastly zygomatic. Zygomatic is the most complex form of dental implant and is not commonly used. Endosteal implants are suitable for most patients but demand a healthy jawbone to ensure proper fitting. Endosteal involves placeholder posts put into the jaw containing false teeth. Following the procedure, there is a healing period after which the false teeth are fit in with the other teeth and placed onto the post.

Subperiosteal implants are the primary alternative to endosteal implants. Rather than fixing the implants to the jawbone, this procedure rests on top of the bone and under the gum. Subperiosteal implants are a great option for people who lack jawbone health for an endosteal implant, or those wishing to avoid more intensive surgery to add bone.

Zygomatic implants involve a complex procedure and are only recommended for those lacking jawbone strength for alternative procedures. The cheekbone houses zygomatic implants rather than the jawbone.
How soon can you get an implant after a tooth extraction?

Your dental specialist may suggest dental inserts as the best solution for supplanting lost teeth because of the many advantages they offer. The timetable for dental inserts after a tooth extraction fluctuates from one patient to another, most commonly it lasts 2-3 months but there are exceptions.

Sometimes, it is feasible to put a dental embed just after an extraction. This choice may be accessible to you assuming you are without gum sickness, and you have a sound jawbone.
What Does the Price of Dental Implants Include?

A dental implant may appear to be a superfluous cost for those thinking that there are less expensive, elective options accessible. Nonetheless, this procedure leads to enhanced appearance of healthy teeth. These advantages make it worth considering and anticipating. Costs include all components of dental implants from the surgery for placement to the crown itself.
Does Insurance Cover the Cost of Dental Implants?

As dental implants are often considered a cosmetic procedure some are not covered by insurance. Our office is here to help you maximize your insurance benefit as we want you to smile with confidence again. Bay Dental accepts all PPO and HMO plans with a detailed list of accepted insurance providers on our website. If your provider is not listed don't hesitate to call our office today or consult one of the aforementioned payment plans. Insurance policies vary and we estimate your coverage based on the information we receive. Our office offers an estimate considered a guideline until final payment is made by the insurance company and the patient's account is reconciled.

Some dental protection arrangements can cover up to $1,500 from the treatment cost. Check with your insurance provider to see if the whole treatment can be covered. Depending on your situation they may pay for certain aspects of the procedure. Bay Dental Family Dentistry and Orthodontics is with you every step of the way to maximize benefits. We serve patients from Santa Ana CA, Lakewood CA, Garden Grove CA, Anaheim CA, Irvine CA, Orange CA, Costa Mesa CA, Westminster CA, and South Coast metro areas.