Dental Anxiety & Fear of Dentists Q&A
If you are afraid to see a dentist, you are not alone. Up to 36% of Americans have anxiety or fear when going to the dentist. This is a universal phenomenon. Bay Dental can help you feel more comfortable with your dental visits. Contact our clinic in Santa Ana, CA or schedule an appointment directly from our website.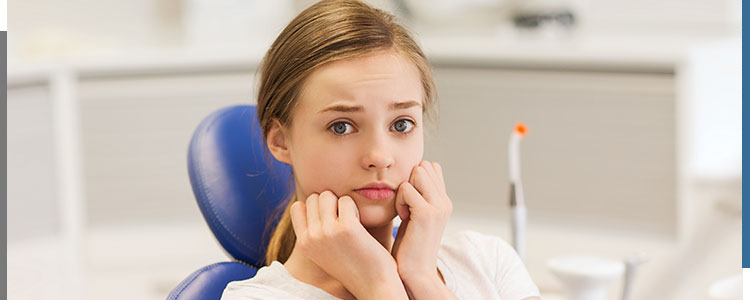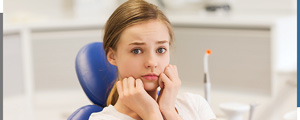 Table of Contents:
How can dentist reduce dental anxiety?
How do I get over my fear of dentist?
Why does the dentist give me anxiety?
How can a dentist help a patient with dental anxiety?
Some people have anxiety when going to the dentist, while others have full-blown dental phobia. People who fear going to the dentist often know it is irrational, but can't do much about it. They will do all that they can to avoid going to the dentist and will only go when they are in extreme pain or forced to go.
How can dentist reduce dental anxiety?

Dental anxiety affects people of all ages. There are things you can do yourself to try and ease the anxiety. There are also things that your dentist can do to help you feel more comfortable during your visit.

First, let your dentist know that you have concerns or fears. They can't help alleviate your fears if they don't know you have them. Once your dentist knows, they can take steps to make your visits more comfortable. They can inform you how the process will go from start to finish, so you know what to expect. They can provide you with techniques to help you relax.

A dentist can provide other methods to reduce anxiety. They can use nitrous oxide, or laughing gas to help you to relax as the procedure starts. You will want to check with your insurance provider to see if this is covered.

Your dentist may choose to provide anxiety-relieving medication. This is done for moderate anxiety and is a short-acting medication. This is most often taken an hour before the appointment.

For people who have moderate to severe fear of the dentist, conscious sedation may be an option. This is an oral sedative that is taken a few hours before the visit. You will remain conscious and very relaxed.

For the most extreme cases of anxiety, a general anesthetic may be used. This will render the patient unconscious for the visit. This is not always available at dental offices, because the dentist will require special training to administer the anesthesia. If this is required, you will want to check with your insurance company to see if it is covered.
How do I get over my fear of dentist?

The first step in getting over your fear of the dentist is to admit that you are afraid to go to the dentist. Once you recognize that you are afraid of going to the dentist, you can then focus on the part that causes that fear, whether it is pain, fear of the unknown, embarrassment of bad dental care, or bad past experiences.

Finding the right dentist is a good way to overcome fear. They can make all the difference. A dental office with friendly and caring staff, and a relaxing and comfortable atmosphere like Bay Dental, will make your visits much easier.

You can practice relaxation techniques, like meditation to prepare yourself for your visits. Using breathing exercises or other exercises that help you relax is beneficial.

You can go to the office early and allow yourself time to prepare and get more comfortable for the visit.

You can bring a friend. It is often easier when you know you have someone there to support you.
Why does the dentist give me anxiety?

Dental anxiety has several causes. Often it can be caused by a fear of pain or a bad experience in the past. There may be some depression or generalized anxiety at the root of the fear. Another factor is that the mouth is a very personal area and when a dentist is working on your mouth it is an invasion of personal space. There can be a fear of loss of control or trust issues when dealing with a dentist.
How can a dentist help a patient with dental anxiety?

Your dentist can help deal with dental anxiety by giving you tools to assess your fear. They can provide resources to help you identify the foundation of your fear. They can offer pre-treatment sessions, when possible. This allows you to get comfortable with the office and the dental chair and allows the dentist to explain the procedure.

When you have had a bad experience in the past, a distraction can help. If the sound of the drill frightens you, music can be used to drown that out. Or if there is a smell that is associated with your fear, another smell can be used to mask it.

Trust is a major component in reducing anxiety. Bay Dental has a caring and professional staff that will provide the best care possible. We serve patients from Santa Ana CA, Orange CA, Anaheim CA, Garden Grove CA, Westminster CA, Irvine CA, Costa Mesa CA, Lakewood CA, and South Coast metro areas.