Cost of Dental Implants in Santa Ana, CA
Dental implants

restores the cosmetic appearance and ability to chew. Cost of dental implants can vary from the multiple factors that go into the total cost. If you are interested in dental implants,

contact us

or book a consultation appointment online.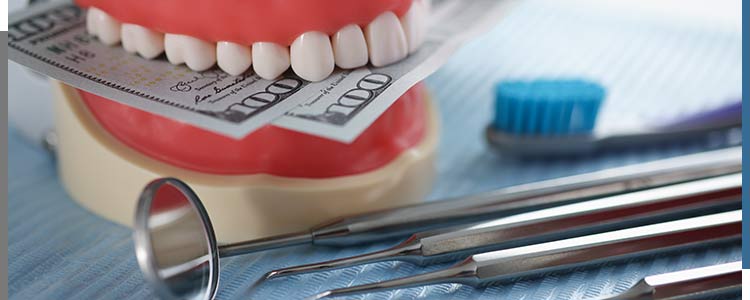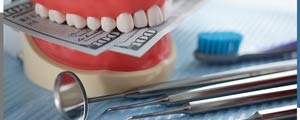 Table of Contents:
How much do dental implants cost?
How much does It cost to replace all of your teeth?
Are there different types of dental implants?
Do the different types vary in price?
What factors can affect the price?

How much do dental implants cost?

The cost of dental implants in Santa Ana, CA will differ greatly due to a few particular factors:
 
Your jawbones health
If you have a missing tooth, the jawbone will immediately begin to slowly deteriorate, this will occur by replacing the missing tooth with different dental methods including dental implants, which is one of the most recommended dental procedures which help to stop the deterioration of the jawbone, and any facial structure changes that are associated with it.
 
The lifespan of the chosen dental implant
When comparing cost quotes, you will need to consider the cost of other dental treatments that could be completed including dentures, and bridges.
 
Your quality of life
Like many other extensive dental treatments, dental implants are considered an investment. Dental implants will improve your quality of life over the span of your life as it acts like a functional tooth that can be used in the same way as any other natural tooth you have.
 
Dental implant comparison to other dental offices
You are possibly quoting costs for dental implants from many other dental offices as well as ours; as you should. Comparison quotes from different dental clinics will provide a bigger picture of the cost of dental implants, but you should take into consideration what goes into dental implants, so you have a better understanding of the cost:
 
– Number of appointments necessary
– Tooth and root extraction
– Bone grafting
– Placement of your dental implant
– Placement of your crown
– X-rays which can be necessary
– Pre/Post Operational care
 
Financing options or Accepted Insurance
Many clinics will have teamed up with certain financial institutions to allow you to finance your dental procedure including dental implants, in case your insurance does not cover it, or you do not have any insurance, financial options can help to keep the payments within budget.
 
Consultation
To receive the most accurate quote for your dental implant procedure, you will have to schedule a consultation appointment with our clinic so our staff can review the severity of your oral health, as well as if you have any dental issues that need to be brought to your attention.
How much does It cost to replace all of your teeth?

To replace the entire mouth of teeth with dental implants, the average cost will greatly vary depending on the factors listed above. However, the median average is around $35,000 for an entire mouth of dental implants, and a sliding scale of costs anywhere between $7,000 to $90,000 depending on where you get your dental implants done, who completes them, and the severity of oral health that your mouth is in now.
Are there different types of dental implants?

Four main dental implant procedures are often used on our patients that need dental implant surgery.
 
1. All-on-4
2. Endosteal Implants
3. Subperiosteal Implants
4. Zygomatic Implants
 
However, other types of dental implants available are not as commonly used:
 
– Bone augmentation
– Sinus lift
– Ridge expansion
– Immediate load dental implants
– Mini dental implants
Do the different types vary in price?

Dental implant types vary in price due to what they are created out of and how they are installed. The main dental implant types and their costs are:
 
Single Tooth Implant
Single tooth implants are the most used when it comes to a single missing tooth that needs to be replaced. On average the dental crown, the implant screw and the cost of the surgery itself can cost around $3,000 to 4,000 per tooth.
 
Implant-Supported Bridge
Implant-supported bridges are perfect for patients with several missing teeth. The implants act as an anchor for the fixed bridge which is what is used instead of the natural tooth being there. On average, implant-supported bridges cost around $5,000 to $16,000.
 
All-on-4 Dental Implants
All-on-4 dental implants will be recommended if you want a secure solution for any missing teeth. This procedure will restore the upper and lower jaw as it is a permanent restoration procedure. The average cost of an all-on-4 procedure ranges from $15,000 to $20,000.
 
3-on-6 Dental Implants
3-on-6 Dental Implants are a substitute to an implant-retained denture. It consists of three separate dental bridges which are attached to six dental implants. Cost for a 3-on-6 dental implants procedure can range anywhere from $10,000 to $15,000.
What factors can affect the price?

When it comes to dental implants, the main factors that are included in the price are:
 
Implant posts
The number of dental implants that you will need as well as the material is chosen will impact the cost of the dental implants significantly.
 
Preparatory costs
Prior to your treatment, you may need some preparatory treatments completed. Particularly if you have decayed or damaged teeth, they will need to be extracted, there may also be other issues that can affect the cost for prep.
 
Sedation dentistry options
During a dental implant treatment, you will be offered sedation, this will add a few hundred dollars to the cost of the overall treatment, but it will help keep you relaxed and make you feel more comfortable.
 
Replacement teeth
Each tooth that needs to be replaced will impact the cost of the treatment.
 
Dental financing & insurance
Usually, dental insurance does not cover the cost of dental implants, which is where dental financing comes into effect, financing is able to fit into any budget if you are unable to pay upfront for your dental implant costs.

We serve patients from Santa Ana CA, Orange CA, Anaheim CA, Irvine CA, Costa Mesa CA, Garden Grove CA, Westminster CA, Lakewood CA, and South Coast metro areas.