Affordable Dental Implants Specialist in Santa Ana, CA
Affordable dental services may seem out of reach, but Bay Dental provides dental services to patients in the

Santa Ana, CA

and surrounding areas with affordable dental implant procedures, so you only need to

book an appointment

before your dental implant procedure.

Contact us

today to learn more!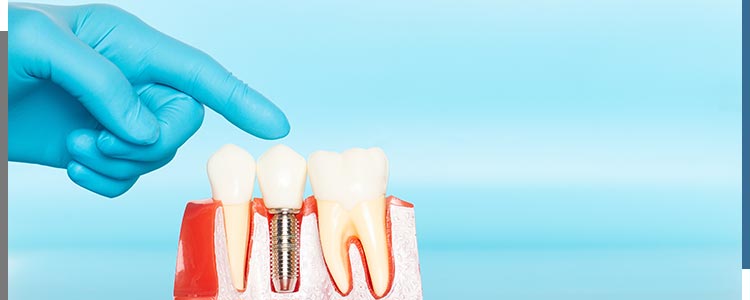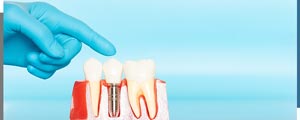 Table of Contents:
What dentist is recommended for dental implants?
How can I reduce the cost of dental implants?
How much do most dental implants cost?
Where do I find affordable dental implants in Santa Ana, CA?
What dentist is recommended for dental implants?

Depending on where you live, there may be several different types of dentists you can visit for dental implants:
 
General dentist
General dentists have received intensive training not only in general dentistry, but they have received specific cosmetic dentistry training including a focus on dental implants. General dentists' main focus for dentistry is on providing general dentistry services for families.
 
Cosmetic dentist
Cosmetic dentists have a focus on the aesthetic side of dentistry which includes a focus on dental implants. Cosmetic dentists often continue their educational training to receive some of the most up-to-date education and information on the newest and greatest products and procedures.
 
Periodontist
Periodontists like cosmetic dentists have received years of additional training, they have also received specialist training past dentist training, as their focus is specializing in the bone, teeth, and gums.
 
Prosthodontist
Prosthodontists also have received additional years of specialty training past dentist training, as they specialize in repairing and replacing teeth with specific procedures including dental implants and dentures.
 
Oral surgeon
Oral surgeons received the most specialized training outside of dentist training, they have specific specialized training for dental surgeries, but with their training in dental and medical training.
How can I reduce the cost of dental implants?

A few things that can help to reduce the cost of your dental implants include:
 
1. Educating yourself
Chances are you have decided to get a dental implant. During the consultation, ask about all of the steps involved, educating yourself on the process and having a proper understanding of the procedure will allow you to get second opinions and ask better questions.
 
2. Get a second consultation
While you may have chosen the first dental clinic to go to for a consultation, an estimate on a dental implant may not be the best choice. They could be in a more expensive clinic, as well, talk to your general dentist if it is necessary to go see a specialist for a dental implant, as many general dentists have the training to complete dental implants, as well as implant crowns.
 
3. Eliminate any extras that are not necessary
Often, specialists and surgeons will recommend additional treatments that they deem necessary for your dental implant. This may include procedures like sinus grafting, bone grafting, and soft tissue (gum) procedures.
 
4. Maximize the insurance benefits you have
Maximize the insurance benefits by reviewing your insurance benefits, as well as small dental offices will also review their patient's insurance benefits to see if they can minimize any out-of-pocket payments as much as possible.
 
5. Get a financial payment plan set up
Finally, there are also payment plans available through financial institutions that work with many dental clinics that provide an in-budget quote for your dental procedure.
How much do most dental implants cost?

The cost of dental implants may fluctuate depending on many factors including:
 
– Dental implant posts
– Abutment
– Crown
– The time that the procedure takes
– Medications necessary for surgery
– Other procedural costs
 
Taking into account the necessary factors, insurance may provide coverage for dental implants, depending on the type of insurance you have. It is best to look into your insurance first before booking a consultation appointment. On average, one tooth dental implant can cost anywhere from $1,000 to $2,000 and up, this will greatly vary from one dental clinic to another, to get a more accurate quote, you will need to book a consultation appointment.
Where do I find affordable dental implants in Santa Ana, CA?

You have dropped onto the right page! Bay Dental in Santa Ana, CA provides affordable dental implant procedures with our implant dentists! If you have been looking for a clinic that focuses on the high quality of their treatments and great customer service to their patients, you have found the right place! Contact us today to learn more about our dental implant services as well as to get a more accurate estimate. We serve patients from Santa Ana CA, Orange CA, Anaheim CA, Irvine CA, Costa Mesa CA, Garden Grove CA, Westminster CA, Lakewood CA, and South Coast metro areas.