5 Common Dental Implants Questions Asked By Patients
Many of our patients ask similar questions in regards to dental implants, to ensure you have all the information available to make your choice the best one possible, we have answered the most common questions.

Contact us

today or

book an appointment

to see if you are a good candidate for dental implants. We are located at

3620 S. Bristol St. Suite 307, Santa Ana, CA.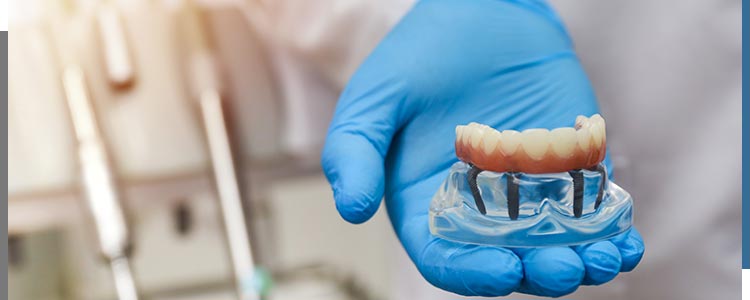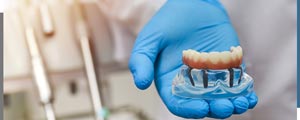 Table of Contents:
What is a dental implant?
How is the procedure of dental implants done?
Who is a good candidate for dental implants?
What is the most commonly used dental implant?

What is a dental implant?

Dental implants were created with advanced technology for patients who have dealt with previous tooth loss due to dental issues that may include tooth decay, periodontal disease, and dental damage. Dental implants allow the patient to have functional teeth once more.
 
Dental implants are a strong base that is applied to secure the replacement teeth too, which are permanent fixtures within the mouth. Dental implants are customizable to fit and match the patient's natural teeth.
How is the procedure of dental implants done?

Dental implants are an outpatient procedure that is performed in stages so the healing time can occur between procedures. The multiple steps include:
 
1. Damaged tooth removal
2. Jawbone prep
3. Dental implant placing
4. Bone growth and healing
5. Abutment placement
6. Artificial tooth placement
Who is a good candidate for dental implants?

Good candidates for dental implants need to be committed to their oral health once the procedure is completed, and maintain regular dental visits with dental implants. While patients who are dealing with chronic disorders including heart disease and diabetes, that have gone through radiation therapy within the neck/head region, or are heavy smokers are often in need of further evaluation before our dental implant specialist will feel comfortable completing the procedure, as these cases are sensitive in nature.
 
You would be considered a good candidate if:
 
– Your jawbone has reached the full growth potential
– Enough jawbone for the implant to be able to secure itself too, or bone graft is an applicable option
– Your oral tissues are healthy
– You have no underlying health conditions that could negatively affect the healing process of dental implants
– You either can't or do not want to wear dentures
– You want to have improved speech
– You are able to commit to several months of dental treatment procedures
– You are a non-smoker (of any type of product)
What is the most commonly used dental implant?

There are a variety of different types of dental implants available; however, there are four which are the most commonly recommended for dental implant surgery at our dental office, these common dental implant types include:
 
All-on-4
Four points are used as anchors that are implanted along the jawbone, once this is complete, the synthetic teeth are attached to the four anchors.
 
Endosteal Implants
Endosteal Implants are the top-recommended type out of all of the most common dental implant types, patients will often complete this treatment as they have stable, strong, and healthy jawbones that can handle a dental implant to be fused too. Endosteal dental implants have what is known as placeholder posts, these posts are placed into the jawbone in a screwlike fashion, and the false teeth are then fitted into them.
 
Subperiosteal Implants
Subperiosteal implants are an alternative procedure that is most often used if endosteal implants are not an option. Subperiosteal implants are different, as they rest on top of the jawbone instead of being fixed to it. The metal frame is customized and placed under the gumline, to which the dental implant post is then attached.
 
Zygomatic Implants
Zygomatic implants are often used on patients who are not able to have any other type of dental implant placed due to the jawbone being either not strong enough to hold any posts, or too deteriorated. As an alternative, the posts are placed into the cheekbone instead, which makes this a more complicated dental procedure than the rest.
 
The other types of dental implants which are not used as commonly as the others:
 
– Sinus lift
– Ridge expansion
– Bone augmentation
– Immediate load dental implants
– Mini dental implants
 
If you are thinking of getting dental implants yourself, and you are wondering if you are a good candidate, contact Bay Dental today!  We are available to answer any questions you may have in regards to the dental implant procedure. We serve patients from Santa Ana CA, Orange CA, Anaheim CA, Irvine CA, Costa Mesa CA, Garden Grove CA, Westminster CA, Lakewood CA, and South Coast metro areas.