Invisalign Cost Q&A
Have you been thinking about getting Invisalign for yourself or for your child? If so, you'll be happy to hear that we provide Invisalign here at Bay Dental in Santa Ana, CA. If you want an alternative to metal braces, then talk to our team of dental professionals today!

Call us

today or

schedule an appointment

online.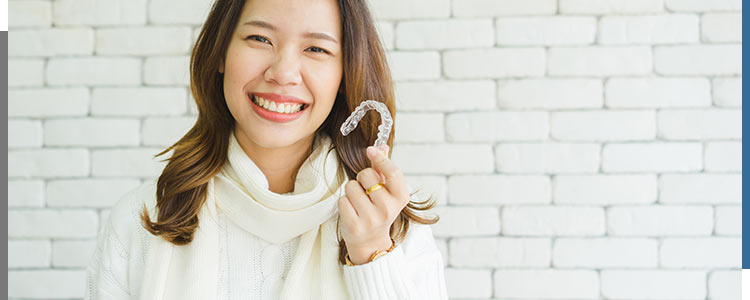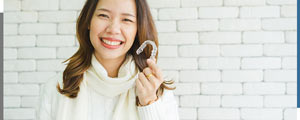 Table of Contents:
What is Invisalign?
How much does Invisalign typically cost?
Why would I want this over braces?
What is Invisalign?

Made of a specifically patented, FDA approved, thermoplastic material called SmartTrack, Invisalign are clear, removable, and flexible aligners designed to straighten teeth and fix bite issues, and improve the overall look of natural teeth. Additionally, Invisalign clear aligners do not contain BPA, BPS or gluten. Treatment with Invisalign involves wearing clear, removable aligners that gradually move and straighten your teeth, without the use of metal brackets or wires like traditional braces. Some of the more common issues patients turn to Invisalign to help correct include: Relapse after braces, open-bite, overbite, crossbite, under-bite, gap between teeth, crowded teeth, and crooked teeth. Invisalign is a great solution for adults and teens who are looking to improve their smile using a virtually invisible, painless and very fast and effective method. Invisalign treatment can be provided by a trained general dentist, even though it is considered an orthodontic treatment, because Invisalign is not intended to correct or treat severe or extensive orthodontic problems.
How much does Invisalign typically cost?

Depending on the complexity of your dental issues, and how many aligners you will need, your dentist will determine the cost of your treatment, but in most cases Invisalign treatment costs are typically similar to the cost of traditional braces. Most dental insurance plans will cover Invisalign treatment, much in the same way they cover braces. Some may pay a percentage of the cost of treatment and some offer a fixed dollar amount toward the treatment. There are several options to help make Invisalign a more affordable option for you in addition to insurance, such as a monthly payment plan or using your HSA tax-free savings account. The cost versus the benefit is certainly something to weigh up, however, most people find the benefit of having a radiant smile with straight white teeth far outweighs the costs, especially when considering the alternatives.
Why would I want this over braces?

We are all familiar with how braces look on someone, and most people worry about how they will look if they need braces. The good news is that Invisalign removes that worry. People who choose Invisalign over traditional braces do so because of the fact they are virtually invisible and won't have to feel awkward wearing them, unlike having to wear the visible hardware of metal brackets and wires with traditional braces. With Invisalign clear aligners, no one will know you are in the midst of orthodontic treatment, unless you tell them. Because Invisalign clear aligners are removable, you can eat and drink the things you enjoy without worrying about things getting stuck. This improves the experience of the process of teeth straightening, and is a benefit not available with traditional braces. Another great advantage of Invisalign over braces is that a patient will actually get to see what their teeth will look like when the treatment is completed, thanks to the 3D imaging that is done at the dental lab that creates the Invisalign clear aligners, based on your exact tooth and mouth structure. This provides you with a visual of a clear goal to work toward. Compared to traditional braces that usually need to be worn from one to two years, Invisalign alignment treatment takes an average nine to fifteen months, depending on the severity of your tooth alignment and the corrections being made.

When considering orthodontic treatment to correct an overbite, relieve crowded teeth or align your misaligned teeth, a consultation with a trained dental professional should always be your first step. Speak with one of our friendly and knowledgeable staff at Bay Dental about Invisalign, or visit our website to set-up your first consultation with one of our highly skilled dental professionals. We serve patients from Santa Ana CA, Lakewood CA, Garden Grove CA, Anaheim CA, Irvine CA, Orange CA, Costa Mesa CA, Westminster CA, and South Coast metro areas.